Montana Rural Physician Incentive Program
(MRPIP)

Benefits and Obligations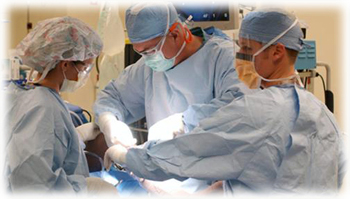 The MRPIP program offers medical education loan repayment assistance to approved physicians who practice in rural or medically underserved areas of the state or who serve underserved populations. The maximum amount of education debt repayment a full-time physician may receive is $100,000 spread over a 5-year period of service. Proportionately reduced repayment amounts are also available for physicians who practice less than full-time. The maximum eligibility period is five years and awards are not retroactive. Physicians participating in a federal or Indian Health Service (IHS) loan repayment program or while completing a federal or IHS practice obligation are not eligible for MRPIP participation until their federal or IHS program eligibility period has been fulfilled.
Loan repayment benefits are paid directly to participating physicians' lending institutions and are disbursed in six-month intervals based on a graduated payment schedule. Eligibility for each disbursement requires completion of the full, consecutive, six-month practice period. An example of the graduated payment schedule for a full-time physician is listed below:
| | | |
| --- | --- | --- |
| $5,000— 6 mos. of service | | $10,000—36 mos. of service |
| $5,000—12 mos. of service | | $12,500—42 mos. of service |
| $7,500—18 mos. of service | | $12,500—48 mos. of service |
| $7,500—24 mos. of service | | $15,000—54 mos. of service |
| $10,000—30 mos. of service | | $15,000—60 mos. of service |
Federal loan repayment assistance may also be available under the National Health Services Corps (NHSC). All MRPIP candidates are expected to apply for such benefits if their practice area/location qualifies. State and federal loan repayment benefits cannot be received concurrently; only qualified medical education debt not eligible for repayment under a federal loan repayment program is eligible for MRPIP repayment. In the event MRPIP participants are also selected for NHSC loan repayment, MRPIP repayment is postponed pending completion of federal program participation.