Montana American Indian Student Scholars
The Commissioner sought liaisons in each of the MUS campuses to identify currently enrolled American Indian students for a unique pilot designed to provide support for American Indian students and their families. Each of the MUS and Community College campuses submitted names for program liaisons.
City College - MSU-Billings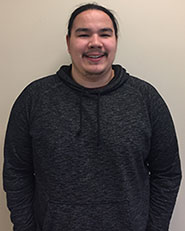 My name is Waylon I was born in Browning Mt on the Blackfeet Reservation. I lived in Browning all my life until I was 15 years old, I was a freshman in high school at the time my sophomore year in high school is when I moved to Worden Mt and attended Huntley Project High school then Graduated in the year 2016 that fallowing year I attended MSU Bozeman and Completed my Freshman year there.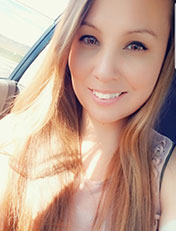 Hello, my name is Delmyrna Spotted Horse and I am a member of the Crow Tribe of Montana. I am both Crow and Cree. I have two amazing daughters who I would do absolutely anything for. I have three Associate of Science degrees in Pre-Nursing, Community Health, and Environmental Health completed at Little Big Horn College. Currently, I am in my first year in the Radiologic Technology program at City College and I commute from Crow daily. When not in school or at my job, I spend my time with my beautiful daughters! Teaching my girls to hunt and fish is something we really enjoy as a family.
University of Montana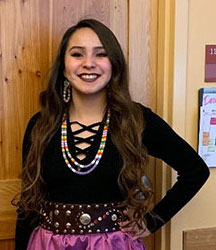 Nahaah (hello), My Name is Valene TalksDifferent and I am a part of the White Clay tribe of Fort Belknap, Montana. I was raised on the Fort Belknap Indian reservation and attended Harlem High School. After I graduated high school, I came to attend the University of Montana. I am double majoring in Community Health and Prevention Sciences and Native American studies. I am currently a member of the Kyiyo Native American Student Association and I am an office assistant for AISS. Despite being away from home, I still maintain my Native American culture and traditions by continuing to practice my culture throughout my education. I am also a fancy shawl dancer and attend various different powwows. My favorite quote, which can be as meaningful if put enough thought into it, is "life is what you make it."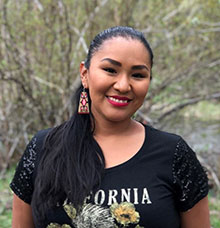 Gum-yu (Hello), My name is Brittney Hunter I am Hopi and Hualapai of Arizona. I was raised in Northern California until I left to attend the University of Colorado at Boulder where I studied Environmental and Ethnic Studies. I attended Missoula College in 2015 where I earned my Associates of Arts in General Studies. I am currently a Trio mentor, a math and science tutor, and a Gear-Up Mentor for AISS. I am a Neuroscience Major and Psychology Minor. I am a mother of three young children. My spouse and I both attend college while maintaining to travel to powwows where I participate as a Women's Traditional Dancer and Back-Up singer. One of my favorite inspirational quotes is "Life is a fight for territory and once you stop fighting for what you want, what you don't want will automatically take over." ~Les Brown. Therefore, never stop striving and progressing towards your dreams!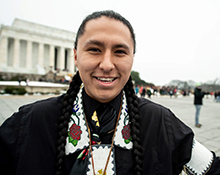 Hello my name is Chase Come At Night. I am enrolled Blackfeet. I am currently in my first year at the University of Montana. I am currently majoring in Political Science. My hobbies are playing stickgame, running, dancing, and fishing. I plan on attending Law School after receiving my bachelors. Three fun facts about myself; 1. I love PIZZA. 2. I grew up in Billings, Montana. 3. I really enjoy traveling.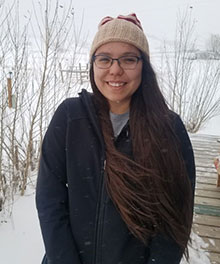 My name is Dominique Nault and I am an enrolled member of the Chippewa Cree tribe on the Rocky Boy Indian Reservation. I am currently a senior majoring in Environmental Studies with a double minor in Climate Change Studies and Journalism. I have studied abroad in Vietnam at the University of Can Tho. I am also a part of the American Indian Business Leaders student group which is an organization that helps promote entrepreneurship in Indian Country.
The University of Montana Western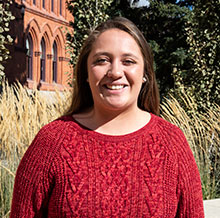 Xest sxlxalt (Good day). My name is Emanuelle LaChance and I am a student at the University of Montana Western. I am an enrolled member of the Confederated Salish and Kootenai Tribes. I also identify as Lower Brulé Lakota. My major is Secondary Education English and I plan to minor in Native American Studies. Once graduated, I plan on attending the Peace Corps for a few years to teach. I am the president of the Multi-Cultural Club on campus. I strive to embrace and teach others about my own culture and learning about others.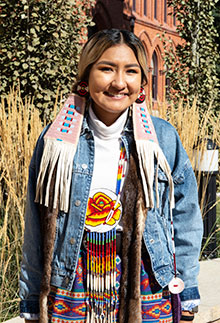 My name is Micah Bisbee, I am an enrolled member of the Nez Perce Tribe. I'm a senior here atthe University of Montana Western. My major is Interdisciplinary Social Science, and my minors are: Sociology, Anthropology, and American History. I love UMW so much and the energy here is amazing!
Great Falls College MSU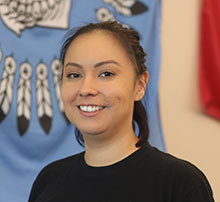 Hi, my name is Terra Goss. I'm an enrolled member of the Three Affiliated Tribes from New Town, North Dakota. I attend the Great Falls College MSU and I'm taking my prerequisites for Addiction Counseling.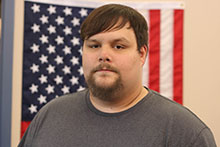 I am 28-year old native (Little Shell) filmmaker that is attending college for my generals. I just want to prove to myself that I can get through my education and get a degree. I lost my father when I was 13 and that was the start of when my education career took a dive, it caused issues in high school from being bullied to becoming a bully. I left Great Falls High and got into Paris Education Center and got my GED, there I went through a growing period I got involved with the church and by the grace of God I forgave those who hurt me, and I made amends with those I hurt. Now I strive to help those that are in my old shoes so that way they don't have to go to the same issues I did.
My name is Charmaine Engum. I was born in Browning, MT to Christina Wetzel and Carl Heavy Runner. I ended up moving to Helena, where I grew up with my grandparents until I was 12. I moved up to Great Falls to live with my Mother and went to school at the Lady of Lourdes. I eventually attended Great Falls Central Catholic High School where I went through a stage of not caring about life or people for a good while, feeling like my life had no purpose. I decided at this point, to make a better person out of myself and, over all, make the changes needed for a better life. I met my amazing husband in 2010, he currently works as a Tech Sargent for the Montana Air National Guard. He encouraged me to get my GED at the Great Falls College through adult education in 2013. We got married in May of 2014 and soon after that I applied to be a student at the Great Falls College. I officially started in 2017, working on my nursing prerequisites needed to apply for the BSN transfer program to Bozeman.
Flathead Valley Community College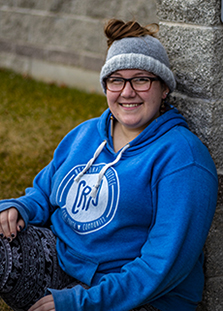 My name is Mara Hanks and I attend Flathead Valley Community College. My family descends from the Chinook, Iroquois, Nespelem, and Umatilla tribes. My grandma was raised on the Colville Reservation and moved to Thompson Falls when she got married to raise her family there. I am a TRIO Student Mentor and member of our new Native American Student Association. I am going to school for Elementary Education for my undergrad, then hoping to attend the University of Montana to pursue a Master's in Speech Pathology.
Amanda Hale: I'm a proud 40 year old student at FVCC studying nutrition. I'm enrolled under my Gros Ventre blood line from Fort Belknap. My interests are spending time with my granddaughter and hobbies are reading, listening to all different genres of music and cooking healthy foods.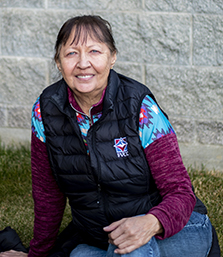 Tansi (hello)! My name is Rhonda Phipps. I am a full time student at Flathead Valley Community College. I am an enrolled member of the Chippewa/Cree tribe on the Rocky Boy Reservation. I am studying to become a licensed addiction counselor. After I get my associate's degree, I plan to go on and get my bachelor's degree in counseling from the University of Montana. I am raising my ten year old granddaughter and we live outside of Whitefish, MT. We have a love of horses, pow wows, and the traditional ways of our people.