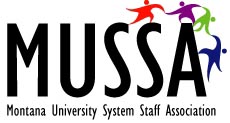 Montana University System Staff Association
SALARY ISSUES FOR MSU CLASSIFIED STAFF (all campuses)
CEPAC would like to present the following data in compelling demonstration of the dire need for a cost of living wage increase for classified staff, and for an elevation in MAP incentive awards.  In February/March 2004, in collaboration with the various MUS Staff Senates, and in support of the MUS Labor Management Committee's call for salary raises, CEPAC gathered information regarding classified, full-time salaries currently being paid on each MSU campus.    The facts are more shocking than we anticipated:
There are full-time MSU classified employees earning as little as $14,238 per year

The lowest full-time salary on each campus is:

Havre: $14,238 per year

.5% MAP Achievement Pay at this salary equates to $71.19 per year

Bozeman: $14,661 per year

.5% MAP Achievement Pay at this salary equates to $73.90 per year

Billings and Great Falls: $16,838 per year

.5% MAP Achievement Pay at this salary equates to $84.19 per year
53% of full-time MSU classified employees earn less than $25,000 per year

.5% MAP Achievement Pay equates to a maximum 6 cents/hr or $125/yr
The MSU classified workforce is loyal (48% have longevity 1) but:

 74% earn less than $30,000 per year
longevity1 is involved in 75% of cases in order to earn more than $30,000
The classified staff must meet the rising cost of living on wages frozen since November 1, 2002.

Relevant cost of living data:

Incomes ranging upwards from $37,500 qualify for low interest home financing in Montana
Median house prices have increased by 31% in Bozeman, 28% in Gallatin Co, and 10% in Yellowstone Co (2002-32) (Cheryl Heath, Center for Applied Economic Research, MSU-Billings)
Nationally, since 2002 when classified had their last salary increase:
1 "longevity" refers to staff with at least five years' employment at MSU; 2 preliminary figures 2003

SALARY ISSUES FOR MSU CLASSIFIED STAFF (Bozeman)
On the Bozeman campus only, CEPAC invited classified staff to identify themselves in cases where it is necessary work two jobs in order to meet their families' basic financial needs.  There are 998 full time classified employees3 on the payroll.  Clearly, current classified salaries do not meet the cost of living:
209 staff members shared with us the stark measures necessary for them to augment their income, but the total number practicing similar methods is inestimable. 
Respondents owned to:
Supplementing their income in a variety of ways, including:

At least 13% of the full-time workforce is forced to find additional employment in order to meet their families' basic financial needs
Working overtime
Overdrafts and loans
Dependence of family and/or social services contributions
Maintaining spousal/partner income
Saving money by, among other means:

Living in modest, low-cost housing
Commuting from long distances (Clyde Park-Three Forks)
Sacrificing visits to family, vacations, and all kinds of entertainment
Keeping thermostats low
Choosing between utilities and food
Driving old, unreliable vehicles
Renting rooms at home
Deferring retirement
Spending emergency "nest eggs" and other savings
3 Personnel & Payroll Services' data, 2/2004