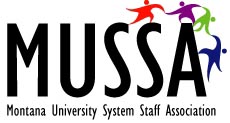 Montana University System Staff Association
CEPAC - Classified Employees Personnel Advisory Committee
Meeting with Regent Barrett and Regent Foster, 2-1-06
CEPAC invited Regent Stephen Barrett and Regent Mike Foster to the MSU Campus on February 1, 2006 for an orientation in Shared Governance and an opportunity to get to know the students and employees a little better. CEPAC encouraged ASMSU, Faculty Council, and Professional Council to participate. Members of each represented organization, and other interested students and employees, made up the audience. President Gamble was also in the audience for part of the meeting.
Genevieve Burmeister, CEPAC Chair, welcomed Regent Barrett and Regent Foster to campus, and made some introductory comments. CEPAC and its partners in Shared Governance had chosen "Recruitment and Retention and Their Impact on Quality Education" as a theme for the discussion. Each group presented information from its own perspective, and in relation to current Shared Governance activity.
CEPAC's discussion into two parts:
Part One - the "identity" of the classified staff
(Mary Engel said:) Thank you for accepting our invitation today for an orientation in shared governance and giving us the opportunity to acquaint you with the roll of the classified employee at MSU in the recruitment and retention of our students, support to our faculty, administrators, research centers and extension personnel.
CEPAC represents 1100 classified employees in 5 categories of employment in 193 job titles working both locally here on campus and at locations around the state (research centers, county extension offices).
When students come to MSU, it is important that they have a positive experience.
The classified employees are on the front lines and behind the scenes, working directly with the students in all aspects of their whole college experience and working to provide that positive experience.
CEPAC initiated a program this year where CEPAC members visit groups of classified staff at their work areas and learn more of what each group does. We'd like to share with you some of what we have learned.
Classified staff actively recruit students from across the State.
Students living on campus receive a positive college experience from classified staff that take care of their home needs. The custodial staff maintain a clean home setting, Refrigeration, plumbers, painters, electricians and carpenters maintain housing and school infrastructure. Food Service staff provide safe healthy meals 3 times a day to our students, keeping in mind cultural and dietary needs of individual students.
To help students through the administrative needs of their college experience, classified staff are there to assist them through registration, financial aid, payments, questions with classes. We are also in the forefront assisting our faculty with secretarial, accounting, administrative, and research support needs in our respective colleges and departments.
Ground keepers create and maintain the warm and inviting atmosphere of the campus setting. Classified staff at research labs provide the support and research assistance to faculty and grad students.
The classified workforce is a major component to MSU's framework. CEPAC, in our research has identified areas of great concern to MSU's ability to recruit and retain the classified workforce. Sara France will now share some of our concerns with you.
Part Two - recruitment and retention and the relevance of Shared Governance
Discussion with the Regents. Regent Barrett and Regent Foster shared information from the Regents' perspective, and provided much food for thought. Subjects touched upon in the meeting included retention of students within the MUS as well as on specific campuses; reductions in State funding of higher education over the past 10-15 years; limited funding financing struggles; communicating the role of the university system in the State's economy to Montana's Representatives and communities; and the potential advantages of Shared Governance within the MUS.