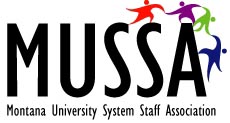 Montana University System Staff Association
CEPAC - Classified Employees Personnel Advisory Committee
Board of Regents Meeting, March 2, 2006 - Dillon
Classified Staff Representatives 12:45 - 1.25 pm
The following are CEPAC's impressions of the day:
Representatives from the classified staff organizations from across the Montana University System met in Dillon for their scheduled agenda time with the Regents. Our host, Karen Throckmorton (UM Western), Kelli Granthan (MSU Billings), Michelle Crowe (UM Missoula), Genevieve Burmeister, Michelle Larsen, and Sara France (MSU Bozeman) were present. Christine Muller and Julie Strobel(MSU Northern) sent their apologies due to a NCATE training in Washington DC. The subject of the presentation was the 3-2-06 Pooled Resources status report, submitted to the Regents last week.
As usual, prior to the scheduled presentation (at 12:45 pm), we took a couple of hours to consider the themes of our discussion with the Regents. In this very enjoyable and cordial meeting, other pertinent issues were also raised. CEPAC's hosting Regents Barrett and Foster in a Shared Governance Orientation, and CEPAC's experience of the benefits of Shared Governance, were discussed. Each campus's experience of classified title/salary range limitations, and their adverse effect on recruitment and retention in some positions, was covered at length. Besides the usual, broader salary considerations (cost of living, compression, etc) upon which we all agree, it was felt that salary ranges associated with some positions are well below market expectation for the responsibilities required of the job. Hence the falling quality of the applicant pool, and subsequent standards of service. We shall continue to pursue ways to remedy these concerns.
We elected, today, to cease referring to ourselves collectively as the "Senates" and to use instead "Montana University System Staff Associations" (MUSSA).
The agenda was running late and, although our meeting with the Regents was shortened a little, we had a very satisfactory and productive discussion. Karen Throckmorton gave an introduction, welcoming the Regents to Dillon, and reminding them of MSU Northern's active participation in the Pooled Resources project but offering Christine and Julie's apologies for absence. Those MUSSA members present introduced themselves and asked Sara France to present an overview of the project's status - along these lines:
MUSSA thanks the Regents, Commissioner Stearns, Kevin McRae, MSU HR Directors, and the experts with whom we have consulted for their eager cooperation in further developing the Pooled Resources project. MUSSA, comprising volunteer organizations, also thanks our supervisors for having allowed the considerable release time necessary to perform this research.


MUSSA celebrates this System-wide collaboration, and the Shared Governance methods that have brought a casual conversation about a common issue (classified recruitment and retention) to the foundations of a concept offering the MUS improved recruitment and retention, as well as increased staff productivity, maximizing under-utilized resources and, thereby, respecting budgetary constraints.


The Pooled Resources' distinct advantages are summarized on page one of our 3-2-06 report


MUSSA research reveals that a web-based facility for classified staff professional development and training opportunities, populated with pre-existing resources and trainings (facilitated, as necessary, by MUS employees) should be launched with a small number of rich trainings known to be of priority need. This is an evolving project, which will grow in response to staff input.
MUSSA respects the energy produced by the fifty or so experts consulted in this research. This contact provides an indication for the future:

we are both excited and daunted by the potential power of the classified input
through needs and preference assessing, the staff will design and drive the project
but, once tapped, momentum must be sustained
MUSSA recommends strong program coordination to harness this energy



MUSSA respectfully requests input from the Board of Regents, or their appointed liaison, into the project's desired direction from here.
Once again, the Regents were enthusiastic about the project, and complimentary of MUSSA's work to date. MUSSA members answered various questions, including:
How would resources be chosen to ensure the facility's richness of content? (the needs assessing and inventory processes were described in more detail).


Will the facility provide accredited trainings? (potentially, yes. One of the experts we consulted described a similar facility she had created which offered certifications. MUSSA recommends collaboration over this, such that the MUS would recognize resulting certification in the recruitment process).


What is the anticipated work plan and time line, and what are MUSSA's preferences - how do we invest in ourselves? (program coordination would initially be intense with needs assessing, etc, but maintenance and growth of the facility would be more easily managed. The manpower for this could perhaps be merged long term to also provide for other MUS needs. MUSSA expects the Regents to need time for further consideration of the proposals, and ideas of their own, and we respect budgetary constraints. However, we recommend proceeding as soon as possible, to maximize the input already contributed, with the strongest possible program coordination to harness future momentum and to produce a rich facility).


A Regent perspective was reiterated: that the Pooled Resources concept allows for increased staff productivity and continuity plus offering a recruitment and retention tool. MUS is in the business of education. The project fits that mission and, if necessary, investment in properly running the program will potentially be worthwhile.
The Regents had some logistical questions for Kevin McRae, OCHE Director of Labor Relations following which they directed MUSSA to continue discussion with Kevin and HR directors to determine how best to take the project to the next level. Since MUSSA does not meet with the Regents again until September, and acknowledging our time frame preferences, the Board authorized interim communication with them through Kevin and/or Commissioner Stearns.
With this, Karen Throckmorton thanked the Regents for their input and enthusiasm, and the meeting closed.
Afterwards, both UM and MSU administrators offered MUSSA further assistance, and a series of meetings and conference calls is now imminently planned.