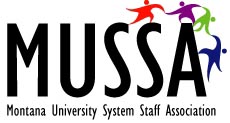 Montana University System Staff Association
Board of Regents Meeting, November 15, 2007 - Bozeman
MUS Staff Associations 12:15 pm
The following are CEPAC-Staff Senate's impressions of the day:
Representatives from the MUS Staff Associations (MUSSA) met in Bozeman for their scheduled agenda time with the Regents. Julie Strobel (MSU Northern); Shelley Hiniker (UM); Tom Straugh, and Cory Creighton (Western); Mary Engel, Chris Bauer, and Sara France (CEPAC-Staff Senate) attended. Unfortunately, Helena's CoT, MSU Billings, MSU Great Falls, and Montana Tech representatives were unable to attend. All the Regents were present, together with ex-officio Regent, Commissioner Sheila Stearns, and Director of Labor Relations, Kevin McRae.
MUSSA met at 9:00 am (to further discuss recruitment and retention issues on each campus, and to shape the content of its presentation), and afterwards until 3.00 pm (to plan for the future). As always, MUSSA's interactions were entirely collaborative and, this time, we utilized a new presentation format involving a single handout incorporating data from various campuses. The handout was built around the elements of CEPAC-Staff Senate's research which have relevance to the entire MUS, and representatives from Northern (staff separations are predominantly lay-offs; no vacancy ads because there are few re-hires), UM (ageing workforce), and MSU (relevance of community involvement) spoke.
The focus of our presentation relayed the modifications which have occurred within local employment and housing markets over the last year (some have softened, others have tightened) and encouraged progression towards solutions. From the classified standpoint, shifts in external influences have done little to alleviate recruitment, retention, and cost of housing issues. However, MUSSA greatly appreciates the corresponding efforts of the Board of Regents and Commissioner's Office (e.g. formation of the Recruitment and Retention Task Force) and recognizes the significance of the Board having taken these issues before the legislative Post-secondary Education Policy and Budget subcommittee. MUSSA offered whatever assistance may be appropriate in providing data for Kevin McRae's presentation to PEPB on December 13th. Meanwhile, Commissioner Stearns commended MUSSA on the increasingly impressive data and reports it provides the Board each meeting in progression of System-level efforts.
MUSSA was asked how often classified hires might involve out of state recruitment (with the problem of housing the staff newly-arrived in high cost cities in mind). MUSSA undertook to research the question appropriately.
Discussion then shifted to the status of the Pooled Resources professional development and training web facility. Further to the September Regents' meeting, MUSSA reported that the partial FTE offered in program coordination (that hadn't materialized due to staffing reorganizations at UM) is not ruled out, but still in hiatus. The Regents asked Kevin McRae for input, and he undertook to work with MUSSA and the MUS HR directors in the hope of coordinating a temporary solution (not necessarily program coordination) to get some classified PD&T up and running.
MUSSA will follow-up with a conference call of its members in mid-December, pursuing the offer of working with the HR directors, and researching the out of state hires question. MUSSA is next scheduled to meet the Regents at the March 5th-7th meeting, 2008.