East Helena High School and Helena College blaze new IT career pathway for students
Just about everything at East Helena's new public high school is shiny and new: Gleaming steel facades, glinting glass, and lush, freshly laid sod greening up under the spring sunshine.
Come this fall, the school will welcome another bright new addition: Its first class of juniors. They will be the first to take advantage of a state-of-the-art remote learning classroom now under construction through a partnership with Helena College. While all students will make use of the new classroom, its primary function is to support remote learning and serve as a launchpad for students pursuing information technology and computer programming careers.
The remote learning classroom and corresponding curriculum are among 19 innovative projects throughout the Montana University System funded by the Montana Governor's Emergency Education Relief fund, or GEER, to support remote learning, technology infrastructure and workforce training opportunities.
Seventeen of the juniors-to-be are already taking a new "Intro to Computer Science" course this spring, which was also developed with the grant funding to prepare them to study at the college level as juniors this fall. Those who decide they're interested in the field can potentially complete a full year of college coursework by the time they graduate from high school.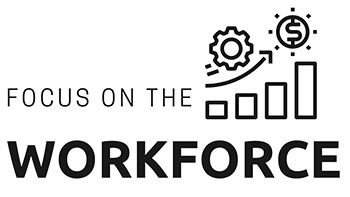 "The grant was awarded at the perfect time to think about opportunities for these rising juniors to participate in Dual Enrollment," said Stephanie Hunthausen, Helena College Director of K-12 Partnerships, in a recent presentation to the Montana University System Board of Regents.
This year's sophomores are the high school's first, as only the freshman and sophomore classes moved into the new facility last fall. Those participating in the new computer science career pathway will gain a strong foundation for academic and professional success.
"With Montana's Department of Labor and industry recommending a combination of technical and soft skill instruction for workers, the (computer science pathway) teaches students to think critically and creatively to solve problems, provides experience working in teams and trains students in technical skills valuable to employers for jobs that exist today and the future careers of tomorrow," Hunthausen said.
Now under construction, the new remote learning classroom will be equipped with the latest smart board and audio-visual technology to allow intuitive interaction between instructors and students, whether they're in the room or participating remotely. The GEER grant also paid for laptops for students to use in class and software for the college-level computer programming courses. A corresponding new computer lab under construction at Helena College will help facilitate the course and otherwise expand remote learning capability.
East Helena High School (EHHS) teacher Angela Huschka developed the "Intro to Computer Science" course curriculum for sophomores in collaboration with Helena College Computer Technology Instructor Bryon Steinwand.
"Class activities are designed to be fun and engaging with interesting problems to solve, since computational problem solving is the core of computer science," Hunthausen said.
The course includes a career exploration component to help students begin mapping their career path, putting them on track to compete in an area of high workforce demand. The Montana Department of Labor and Industry projects 261 annual openings for IT and programming jobs in Montana annually through 2027, Hunthausen said.
EHHS Principal Dan Rispens noted the excitement that continues to build around the course, and the possibilities it opens for the school's graduates.
"This Introduction to Programming Dual Enrollment course is just the tip of the iceberg for what we're going to be able to offer," said Rispens in a pre-recorded video message on the project. "As a new high school, we've got our of challenges building up our programs and getting things established so this grant opportunity and the staff from Helena College really helped to kick-start our efforts."