2018-2019 AIMA Council Members
Dan Durglo
Michelle Guzman
Julian Collins
Ariel Donohue
Voyd St. Pierre
Superintendent- Rocky Boy Schools
Email: voydsp@rockyboy.k12.mt.us
I entered and completed high school at Box Elder and graduated as Valedictorian in1982. While at Box Elder, I was active in football, wrestling, basketball, track and also served as editor of the Bear Paw (newspaper). Upon graduating from high school, two academic scholarships led me to enroll at Western Montana College in Dillon where I earned a Bachelor of Science Degree in Secondary Education. Graduating with honors (Cum Laude) in 1986, my major was in Business and I obtained a history minor.
In July 1986, my professional career began with the Adult Education Program at Stone Child College in Rocky Boy. I taught part-time at the college, serving as a business and history instructor. After four years with the college, I accepted a teaching position with Rocky Boy High School in 1990.
I am completing my 28th year with the Rocky Boy Schools and am finishing my 12th year as the district's Superintendent of Schools. Prior to this appointment, I spent 14 years as the Jr-Sr High School Principal. Before entering the educational administration field, I was the high school business/computer teacher and worked in that capacity for two years. From 1986 to 1992, I served as a football coach for both the jr. high and high school at Rocky Boy, coached track for 2 years, and was the athletic director for one year.
In 1996, I earned a Master's Degree in Educational Administration from Montana State University in Bozeman, Montana.
I have been actively involved in high school athletics for several years. I served as the boys and girls 9C District Basketball Tournament Manager for fourteen years and have also managed five Northern C Divisional Basketball Tournaments over the past 28 years. I served as the President of the District 9C Athletic Association for a period of eight years, District 1B President for two years, and Northern B Division President for two years.
I currently serve as a board member for the Montana Advisory Council on Indian Education, Stone Child College Board of Regents, National Association for Federal Impacted Schools [NAFIS], and am currently serving as the President of the National Indian Impact Schools Association [NIISA].
I am an enrolled member of the Chippewa Cree Tribe.
Sandra Bauman, Ed.D
Director of Academic Success
Email: Sandra.Bauman@HelenaCollege.edu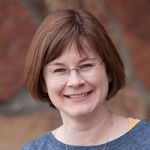 Dr. Sandra Bauman serves as the Associate Dean for Academic and Student Affairs at Helena College University of Montana.  She earned her Bachelor's degree in Modern Language from MSU-Bozeman, her Master's degree in Public Relations from MSU-Billings, and her Doctorate in Adult and Higher Education from MSU-Bozeman. Her doctoral dissertation was on the topic of student success and retention of 2-year college students. Prior to her position in Helena, Sandy served as Director of Academic Success for Great Falls College.  While in Great Falls, she also enjoyed working as an instructor and academic advisor. Additionally, she was the Director of Financial Aid at University of Providence (formerly University of Great Falls), and worked for many years with the Montana Guaranteed Student Loan Program.
Dr. Walter Fleming
Native American Studies-Montana State University
Email: wfleming@montana.edu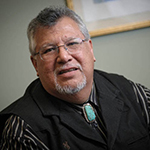 Dr. Walter C. Fleming is a professor in and department head of Native American Studies at Montana State University, Bozeman. He has taught American Indian history and culture courses at the university for nearly 40 years.
Professor Fleming is the author of The Complete Idiot's Guide to Native American History and History and Foundation of American Indian Education and co-editor of Visions of an Enduring People, and numerous book chapters and articles. 
Fleming is an enrolled member of the Kickapoo Tribe in Kansas.  He was born on the Crow Indian Reservation (Montana) and raised on the Northern Cheyenne Indian Reservation, also in Montana. 
Matthew R. Caires, Ed.D.
Dean of Students- Montana State University
Email: mcaires@montana.edu
Matt earned a bachelor of arts in History and Political Science from Washington State University. During his time as an undergraduate, Matt was active in his fraternity (Sigma Nu), student government, and the honors program. He was elected at age 20 to serve on the Pullman City Council. He also served as student body president and as assistant mayor pro-tempore as an undergraduate.
Matt has also earned a masters degree in higher education administration and student affairs from the University of Vermont and a doctorate in higher education / adult education from the University of Wyoming.
Matt currently serves as Dean of Students at the Montana State University, where he provides oversight and support for a variety of programs including Student Conduct, Fraternity & Sorority Life, Parent & Family Relations, Recreational Sports & Fitness, Student Activities & Engagement, Diversity Awareness, and the MSU Women's Center. As Dean of Students, Matt serves as MSU's lead administrative liaison to ASMSU and is the primary student advocate on campus.
Matt has served on the Board of Directors for HAVEN, a Bozeman non-profit that works to reduce domestic and sexual violence. Matt also served a three-year term as the Vice-Chair of the Albany County SAFE Project Board of Directors in Laramie, Wyoming. Matt has a passion for reducing sexual assault and other forms of violence, especially in the context of higher education.
He is an avid mountain biker and backcountry skier.

Emily Williamson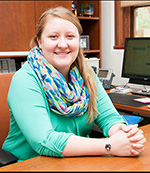 Director of Financial Aid & Scholarships
Email: emily.williamson@msubillings.edu
Emily Williamson is currently the Director of the Office of Financial Aid & Scholarships at Montana State University Billings, a position she has held since May of 2014. Her first foray into the financial aid realm was in 2006 as a work-study student at the University of Montana in Missoula (UofM). From that point forward she was hooked and held various positions within the UofM financial aid office.
As a first generation, low-income student who relied on financial aid assistance to complete her degree, Emily understands the important role that financial aid plays in providing access to higher education. It is this personal experience and witnessing how financial aid supports individual student successes that fuel her passion to continue working in higher education.  
Emily earned her Bachelor's degree in History from UofM in 2013. She has served in various state and regional financial aid association capacities, and is currently serving as the Past-President for the Montana Association, MASFAA.
On a personal note, she spends a majority of her free time reading, bargain hunting, and enjoying her garden with her two dogs.  
Casey Lozar
Board of Regents, Montana University System

Send email to Casey Lozar
In October 2018, Mr. Lozar joined the Federal Reserve Bank of Minneapolis as assistant vice president and outreach executive.  Based out of the Bank's Helena Branch, Casey engages with business, civic and education leaders in Montana and throughout the Federal Reserve's Ninth District to gather local/regional economic information that is leveraged to inform national monetary policy.  He also leads efforts in Montana for the Bank's key policy areas which include affordable housing, early childhood development and Indian Country economic development.
Previously, Mr. Lozar served the State of Montana and the Montana Department of Commerce through a variety of roles that included division administrator, bureau chief, tribal policy advisor and director of the State Tribal Economic Development Commission. His work focused on providing policy solutions, resources and technical assistance for Montana's economic development organizations, entrepreneurs, innovators, business assistance advisors and Indian Country.
Prior to moving back to Montana, Mr. Lozar served as the chief marketing and development officer for the Notah Begay III Foundation, a national Native-American non-profit that addresses Native youth health and leadership development.  Additionally, Casey served as the vice president of the American Indian College Fund where he and his team were responsible for raising over $20 million a year for the 37 tribal colleges throughout the country.
Mr. Lozar holds a B.A in history from Dartmouth College, a M.Ed. from Harvard University and an MBA from the University of Colorado-Denver.  He has completed executive education coursework at MIT, Columbia University and University of California-Berkeley.  Past board memberships include:  Montana Community Foundation, S&K Technologies, S&K Electronics and Montana Higher Education Student Assistance Corporation.  Casey and his wife Reagen have four young children; Leighton, Winn, Mary Mac and Stephen Asher. Born and raised on the Flathead Indian Reservation in Montana, Mr. Lozar is an enrolled member of the Confederated Salish and Kootenai Tribes. 
Dr. Kate Shanley
Native American Studies- University of Montana
Email: ShanleyKW@mso.umt.edu

Kathryn W. Shanley is a Professor of Native American Studies at the University of Montana-Missoula, and also works as the Special Assistant to the Provost for Native American and Indigenous Education. She has published widely in the field of Native American literature, most notably on the work of Blackfeet / Gros Ventre writer James Welch. Recently, Dr. Shanley has published several articles on Ojibwe writer Gerald Vizenor. She co-edited Mapping Indigenous Presence in 2014, and currently co-edits (with Ned Blackhawk) the Yale University Press Henry Roe Cloud American Indians and Modernity series. Dr. Shanley served as president of the Native American and Indigenous Studies Association from 2011 – 2013, and has served as a Regional Liaison for the Ford Foundation Fellowship Program. She is an enrolled Nakoda from the Ft. Peck Reservation.
Margarett H. Campbell, Ed.D.
Little River Institute
Director of American Indian Education/ Tribal Liaison/ Special Advisor to the Chancellor
Email: margarett.campbell@msun.edu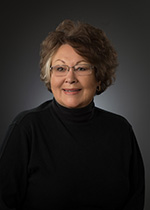 Dr. Margarett Campbell is the Director of Indian Education and Tribal Liaison for theLittle River Institute and MSU-Northern. Dr. Campbell is responsible for delivering and facilitating professional development for campus faculty and staff, specifically in the areas of cultural responsiveness and Montana's Indian Education for All Act, as part of the Little River Institute (NASNTI grant). Dr. Campbell also serves as the tribal liaison for MSU-Northern, facilitating relationships and collaborations with our nearby tribal communities and tribally controlled community colleges. Dr. Campbell also serves as special advisor to the Chancellor, a role that will benefit MSU-Northern as a whole given her education, extensive experience in higher education, and familiarity with the MSUN campus.
She is a graduate of Montana State University-Northern where she received three degrees, an A.S. Business Administration, B.S. Business Education and M.Ed. in Vocational Education. Dr. Campbell went on to receive a Doctorate in Education from the University of Montana in May 2003. Additionally, she was recognized with the UM Leadership Excellence Award in 2009 and most recently received the Founder's Excellence Award from MSU-N in May 2017.
During her tenure with Fort Peck Community College (1996-2010) she served as an Accreditation Evaluator for Northwest Commission on Colleges and Universities, visiting colleges in Washington, Oregon and Idaho. While serving as the President of Fort Belknap College (now Aaniiih Nakoda College), she chaired and headed the self-study process that led to candidacy status and later, full accreditation for the college.
Her experience also includes three terms in the Montana House of Representatives where she served as American Indian Caucus co-chair, House Minority Whip and House Majority Leader. She was the second woman in the history of Montana to hold that position and the first American Indian. She also served as the Vice Chairperson of the Montana Democratic Party.
During her time as an educator in K-12 schools and institutions of higher education as well as during her service in the Montana House of Representatives, Dr. Campbell was a champion for the implementation of Montana's Indian Education for All (IEFA) Act. She co-sponsored the IEFA bill in the 2005 legislature.
Florence M. Garcia, Ed.D.
Associate Dean- City College

Email: florence.garcia@msubillings.edu

Florence McGeshick Garcia, "Washte Hinapawe", Good Woman Comes Out, is an enrolled member of the Assiniboine and Sioux Tribes of the Fort Peck Indian Reservation, and she is also Ojibwe.  Florence earned a doctorate degree in Adult and Higher Education from Montana State University Bozeman and holds a current K-12 teaching license.  She is currently the Associate Dean of City College at Montana State University Billings and previously served as the President of Fort Peck Community College.  Florence believes that Native culture provides the opportunity to transform lives through education.  Florence is a member of the American Indian Minority Achievement Council and works to support the success of Native students in higher education.  Dr. Garcia has taught Native American Studies, Spanish, Multicultural Education, and Freshman Seminar at the tribal college, college, and university levels.
Dr. Garcia is a board member (Secretary) of Riverstone Health in Billings and is a member of the American Council on Education Committee on Inclusion.  She has a daughter, Elisabeth, and three grandchildren.


Nathan Lindsey
Associate Provost - University of Montana
Email: nathan.lindsay@mso.umt.edu
Nathan Lindsay is the Vice Provost for Academic Affairs at the University of Montana, where he coordinates curriculum and program review, assessment and accreditation, and other aspects of quality improvement. He also oversees UMOnline, UMSummer, international programs, and faculty development. Nathan serves as an Associate Professor of Educational Leadership at the University of Montana. He completed his Ph.D. in Higher Education Administration at the University of Michigan.
Katherine M. Meier, M. Ed.
Director of Disability Services & Native American Enrichment Center- Great Falls College, MSU
Email: Katherine.meier@gfcmsu.edu
Katherine Mary Meier is committed to seeing all students succeed through equal access to academic support. Born to parents who were deaf, Katherine's first language was American Sign Language (ASL), and for 25 years, she interpreted in the public school for students who were deaf as a certified ASL interpreter at the Montana State School for the Deaf and the Blind. In 2004, she obtained her Bachelor of Arts in Special Education and Elementary Education, and later, she earned her Master's of Education from the University of Providence (formerly the University of Great Falls). Her passion for serving students in the postsecondary setting provided an opportunity to join the staff of TRiO Student Support Services at the University of Providence. As TRiO's disabilities advocate, Katherine served students who faced many barriers and challenges to completing their education, including first-generation and low-income students, and students with disabilities. Since 2008, Katherine has led Great Falls College MSU's Disability Services as the director, supporting a diverse population of students. In addition, Katherine oversees the Native American Enrichment Center at the College. Through firsthand experience, Katherine observes and understands how Native American students can struggle with the challenges of living and going to school away from the reservation, including the financial strain to continue their enrollment. Katherine has made it a priority to include assistance to Native American students through Great Falls College's Disability Services, Native American Enrichment Center, and her appointment to the American Indian and Minority Achievement Council will help Great Falls College take action to remove barriers, obstacles, and challenges that hinder students' success to promote retention for Native American students.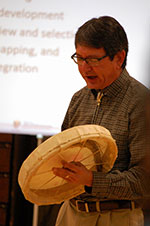 Mike Jetty
Indian Education Specialist, OPI
Email: mjetty@mt.gov
Mike Jetty is an enrolled member of the Spirit Lake Dakota Nation and a Turtle Mountain Chippewa descendant. Mike is currently working at the Montana Office of Public Instruction as an Indian Education Specialist. He has been working with Indian Education issues for the past 27 years and has teaching experience at both the K-12 and University level. He has a B.S. in History Education, a Master's in School Administration and an Education Specialist Degree. In 2008, Mike was honored to be chosen as the Indian Educator of the Year by the Montana Indian Education Association. Since 2004 he has provided over 200 Indian Education workshops for over 4000 educators.
Ilene Cohen
Director of Student Success and TRIO SSS
The University of Montana Western
Email: Ilene.Cohen@umwestern.edu
Ilene Cohen is the director of the student success and TRIO SSS programs at the University of Montana Western. She has worked at UMW since 2003 in a variety of positions. She is tasked with coordinating different special projects, one of them being working with the Native American students through the scholar program. As a result of the work of the scholar program, and with collaboration from other campus entities, the multi-cultural center was opened in April 2016. This year Ilene is acting as the advisor to the newly created multi-cultural student club.