Michelle Guzman
Amber Paulson
AIMA Council Members List 2021-22 (pdf)
---
Voyd St. Pierre
Superintendent- Rocky Boy Schools
Email: voydsp@rockyboy.k12.mt.us
I entered and completed high school at Box Elder and graduated as Valedictorian in1982. While at Box Elder, I was active in football, wrestling, basketball, track and also served as editor of the Bear Paw (newspaper). Upon graduating from high school, two academic scholarships led me to enroll at Western Montana College in Dillon where I earned a Bachelor of Science Degree in Secondary Education. Graduating with honors (Cum Laude) in 1986, my major was in Business and I obtained a history minor.
In July 1986, my professional career began with the Adult Education Program at Stone Child College in Rocky Boy. I taught part-time at the college, serving as a business and history instructor. After four years with the college, I accepted a teaching position with Rocky Boy High School in 1990.
I am completing my 28th year with the Rocky Boy Schools and am finishing my 12th year as the district's Superintendent of Schools. Prior to this appointment, I spent 14 years as the Jr-Sr High School Principal. Before entering the educational administration field, I was the high school business/computer teacher and worked in that capacity for two years. From 1986 to 1992, I served as a football coach for both the jr. high and high school at Rocky Boy, coached track for 2 years, and was the athletic director for one year.
In 1996, I earned a Master's Degree in Educational Administration from Montana State University in Bozeman, Montana.
I have been actively involved in high school athletics for several years. I served as the boys and girls 9C District Basketball Tournament Manager for fourteen years and have also managed five Northern C Divisional Basketball Tournaments over the past 28 years. I served as the President of the District 9C Athletic Association for a period of eight years, District 1B President for two years, and Northern B Division President for two years.
I currently serve as a board member for the Montana Advisory Council on Indian Education, Stone Child College Board of Regents, National Association for Federal Impacted Schools [NAFIS], and am currently serving as the President of the National Indian Impact Schools Association [NIISA].
I am an enrolled member of the Chippewa Cree Tribe.
Dr. Walter Fleming
Native American Studies-Montana State University
Email: wfleming@montana.edu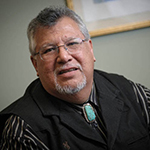 Dr. Walter C. Fleming is a professor in and department head of Native American Studies at Montana State University, Bozeman. He has taught American Indian history and culture courses at the university for nearly 40 years.
Professor Fleming is the author of The Complete Idiot's Guide to Native American History and History and Foundation of American Indian Education and co-editor of Visions of an Enduring People, and numerous book chapters and articles.
Fleming is an enrolled member of the Kickapoo Tribe in Kansas. He was born on the Crow Indian Reservation (Montana) and raised on the Northern Cheyenne Indian Reservation, also in Montana.
Emily Williamson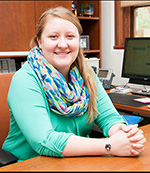 Director of Financial Aid Office
Email: emily.williamson@mso.umt.edu

Emily Williamson is currently the Director of the Financial Aid Office at the University of Montana (UM). Her first foray into the financial aid realm was in 2006 as a work-study student, from that point forward she was hooked and held various positions within the UM and MSU Billings financial aid offices.
As a first generation, low-income student who relied on financial aid assistance to complete her degree, Emily understands the important role that financial aid plays in providing access to higher education. It is this personal experience and witnessing how financial aid supports individual student successes that fuel her passion to continue working in higher education.
Emily earned her Bachelor's degree in History from UM in 2013. She has served in various state and regional financial aid association and board capacities. In her free time, she can be found bargain hunting, walking along the local rivers and enjoying her garden with her two dogs.
Dr. Kate Shanley
Native American Studies- University of Montana
Email: ShanleyKW@mso.umt.edu
Kathryn W. Shanley is a Professor of Native American Studies at the University of Montana-Missoula, and also works as the Special Assistant to the Provost for Native American and Indigenous Education. She has published widely in the field of Native American literature, most notably on the work of Blackfeet / Gros Ventre writer James Welch. Recently, Dr. Shanley has published several articles on Ojibwe writer Gerald Vizenor. She co-edited Mapping Indigenous Presence in 2014, and currently co-edits (with Ned Blackhawk) the Yale University Press Henry Roe Cloud American Indians and Modernity series. Dr. Shanley served as president of the Native American and Indigenous Studies Association from 2011 – 2013, and has served as a Regional Liaison for the Ford Foundation Fellowship Program. She is an enrolled Nakoda from the Ft. Peck Reservation.
Margarett H. Campbell, Ed.D.
Little River Institute
Director of American Indian Education/ Tribal Liaison/ Special Advisor to the Chancellor
Email: margarett.campbell@msun.edu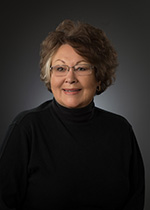 Dr. Margarett Campbell is the Director of Indian Education and Tribal Liaison for theLittle River Institute and MSU-Northern. Dr. Campbell is responsible for delivering and facilitating professional development for campus faculty and staff, specifically in the areas of cultural responsiveness and Montana's Indian Education for All Act, as part of the Little River Institute (NASNTI grant). Dr. Campbell also serves as the tribal liaison for MSU-Northern, facilitating relationships and collaborations with our nearby tribal communities and tribally controlled community colleges. Dr. Campbell also serves as special advisor to the Chancellor, a role that will benefit MSU-Northern as a whole given her education, extensive experience in higher education, and familiarity with the MSUN campus.
She is a graduate of Montana State University-Northern where she received three degrees, an A.S. Business Administration, B.S. Business Education and M.Ed. in Vocational Education. Dr. Campbell went on to receive a Doctorate in Education from the University of Montana in May 2003. Additionally, she was recognized with the UM Leadership Excellence Award in 2009 and most recently received the Founder's Excellence Award from MSU-N in May 2017.
During her tenure with Fort Peck Community College (1996-2010) she served as an Accreditation Evaluator for Northwest Commission on Colleges and Universities, visiting colleges in Washington, Oregon and Idaho. While serving as the President of Fort Belknap College (now Aaniiih Nakoda College), she chaired and headed the self-study process that led to candidacy status and later, full accreditation for the college.
Her experience also includes three terms in the Montana House of Representatives where she served as American Indian Caucus co-chair, House Minority Whip and House Majority Leader. She was the second woman in the history of Montana to hold that position and the first American Indian. She also served as the Vice Chairperson of the Montana Democratic Party.
During her time as an educator in K-12 schools and institutions of higher education as well as during her service in the Montana House of Representatives, Dr. Campbell was a champion for the implementation of Montana's Indian Education for All (IEFA) Act. She co-sponsored the IEFA bill in the 2005 legislature.
Nathan Lindsey
Associate Provost - University of Montana
Email: nathan.lindsay@mso.umt.edu
Nathan Lindsay is the Vice Provost for Academic Affairs at the University of Montana, where he coordinates curriculum and program review, assessment and accreditation, and other aspects of quality improvement. He also oversees UMOnline, UMSummer, international programs, and faculty development. Nathan serves as an Associate Professor of Educational Leadership at the University of Montana. He completed his Ph.D. in Higher Education Administration at the University of Michigan.
Katherine M. Meier, M. Ed.
Director of Disability Services & Native American Enrichment Center- Great Falls College, MSU
Email: Katherine.meier@gfcmsu.edu
Katherine Mary Meier is committed to seeing all students succeed through equal access to academic support. Born to parents who were deaf, Katherine's first language was American Sign Language (ASL), and for 25 years, she interpreted in the public school for students who were deaf as a certified ASL interpreter at the Montana State School for the Deaf and the Blind. In 2004, she obtained her Bachelor of Arts in Special Education and Elementary Education, and later, she earned her Master's of Education from the University of Providence (formerly the University of Great Falls). Her passion for serving students in the postsecondary setting provided an opportunity to join the staff of TRiO Student Support Services at the University of Providence. As TRiO's disabilities advocate, Katherine served students who faced many barriers and challenges to completing their education, including first-generation and low-income students, and students with disabilities. Since 2008, Katherine has led Great Falls College MSU's Disability Services as the director, supporting a diverse population of students. In addition, Katherine oversees the Native American Enrichment Center at the College. Through firsthand experience, Katherine observes and understands how Native American students can struggle with the challenges of living and going to school away from the reservation, including the financial strain to continue their enrollment. Katherine has made it a priority to include assistance to Native American students through Great Falls College's Disability Services, Native American Enrichment Center, and her appointment to the American Indian and Minority Achievement Council will help Great Falls College take action to remove barriers, obstacles, and challenges that hinder students' success to promote retention for Native American students.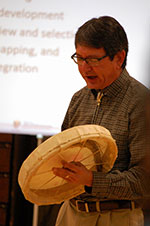 Mike Jetty
Indian Education Specialist, OPI
Email:mjetty@mt.gov
Mike Jetty is an enrolled member of the Spirit Lake Dakota Nation and a Turtle Mountain Chippewa descendant. Mike is currently working at the Montana Office of Public Instruction as an Indian Education Specialist. He has been working with Indian Education issues for the past 27 years and has teaching experience at both the K-12 and University level. He has a B.S. in History Education, a Master's in School Administration and an Education Specialist Degree. In 2008, Mike was honored to be chosen as the Indian Educator of the Year by the Montana Indian Education Association. Since 2004 he has provided over 200 Indian Education workshops for over 4000 educators.
Shawn Hendrickson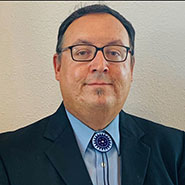 Principal, St. Ignatius Middle/High School
Email: shendrickson@stignatiusschools.org
Shawn Hendrickson is currently the Principal at St. Ignatius MS and HS in St. Ignatius, MT. He has served as an administrator for the past 15 years, 9 years as principal and 6 years as an assistant principal. Shawn is a National Distinguished Principal and the 2020 Montana Secondary Principal of the Year. He was born and raised on the Flathead Indian Reservation and is a proud To represent the Confederstrd Salish and Kootenai Tribes. He is married to Megan and has three children Parker, Everett, and Conley. Shawn enjoys spending time with his family and spending time in the outdoors hunting, fishing, skiing, rafting, boating, playing golf and waterskiing.
Amy L. Verlanic
Executive Director, Institute for Educational Opportunities, Montana Tech
Email: AVerlanic@mtech.edu
Amy L. Verlanic's full time career is as the Executive Director of the Institute for Educational Opportunities at Montana Tech where she works to provide teachers and students with college-based programs that enrich statewide science, engineering, and technology education. Her educational grant-writing skills have garnered over $80 Million in public and private funding.
During her 25 years at Montana Tech, she has consistently been an advocate for Native American students, first-generation students, and students from low-income backgrounds. Her advocacy is played out daily on campus and also on the state and national political scenes. She was the Board Chair for the Council for Opportunity in Education in 2013, where she was charged to represent the needs of 2,900 federally funded TRIO programs serving 840,000 Americans.
Ms. Verlanic is a sought after lecturer on educational access issues, grant writing, funding, management and leadership and data management; her work has been shared at the European Access Network and across the US.
Ms. Verlanic served seven years on the Anaconda School Board, is the Governor's Appointee on the Montana Board of Personnel Appeals and was named a legislative appointee to the Office of Public Instruction's K-12 Data Task Force.
Amy's list of accolades include; Michael Schwerner National Activist Award Nominee, Anaconda Chamber of Commerce Spark Plug Award, Montana Tech's Distinguished Alumni Award, the U.S. Army's Most Influential Educators Award and the Montana Tech Grantor of the Decade Award.
The things she is most proud of are her four beautiful daughters and being acknowledged by ASPIRE as the Art Quinn Lifetime Achievement Award recipient.
Dan Durglo
Vice President of Academic Affairs, Salish Kootenai College
Email: dan_durglo@skc.edu
Dan Durglo, Vice President of Academic Affairs at Salish Kootenai College in western Montana, has spent most of his professional career in the field of Education. He taught in elementary school classrooms for nearly 20 years before being pulled into the Principal's office at the completion of Educational Leadership degree at the University of Montana. Having spent the last four years in higher education at a tribal college, he has come to appreciate the unique opportunity and access that tribal colleges offer to their respective and collective communities. Dan is a proud member of the Confederated Salish, Kootenai, and Pend d 'Oreille Tribes.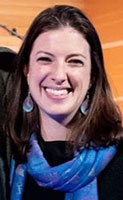 Ariel Donohue
Senior Diversity and Inclusion Officer, Montana State University
www.montana.edu/diversity/
Email: ariel.donohue@montana.edu
Ariel Donohue is the Senior Diversity and Inclusion Officer at Montana State University. In this role, Ariel works to promote an institutional culture that values and supports inclusion and guides MSU's progress towards diversity, equity, and inclusion goals. She has worked at MSU since 2009, first with the Office of Student Engagement before being named director and program manager of the Diversity and Inclusion Student Commons in 2013. Ariel has a master's degree in higher education from MSU and bachelor's degrees in women's and gender studies and elementary education, both from The College of New Jersey.
Kim Hayworth, Ph.D.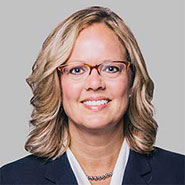 Vice Chancellor
Student Access and Success
Email: kimberly.hayworth@msubillings.edu
I have worked in higher education for 30 years and have never regretted my decision to pursue education as my life's calling. I have served in admissions and student affairs in various roles closely tied to recruiting and retaining traditional as well as adult students with a passion for helping underrepresented students succeed in achieving their academic goals. I have been in a Cabinet level position for over 15 years and enjoy the opportunity to help achieve the mission of institutions. Originally from MI, I joined the MSU Billings team in June of 2019 as the Vice Chancellor for Student Access and Success. I thoroughly enjoy being a Montanan!
Leslie Greene
Director of TRIO SSS
Flathead Valley Community College
Email: lgreene@fvcc.edu
Leslie Greene is the director of TRIO Student Support Services at Flathead Valley Community College, and coordinates FVCC's Montana American Indian Scholars Program. She is also the advisor for the Native American Student Association, which is a newly formed student group. Leslie is a long-time advocate for TRIO students, having served in TRIO SSS for 25 years, with her career starting as an academic advisor at the University of Montana in a split position between TRIO and Native American Studies. She earned her Master's degree in Sociology from UM in 1995 and, as a first-generation college student, feels honored to help students reach their academic and personal goals. Leslie is a member of the Kawaiisu (Nu-oo-ah) Tribe from Tehachapi, California.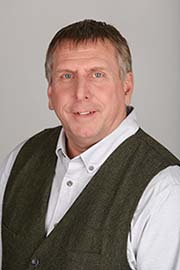 James Broscheit
Director Financial Aid Services
Montana State University
Email: james.broscheit@montana.edu
James Broscheit serves as director of Financial Aid at Montana State UniversityBozeman. James has come to Montana from Colorado in 2017. James began his work in financial aid in 1986 at a proprietary school for auto and diesel technicians. Finding an affinity for the work, he pursued the challenge of work in the four year public sector where he has worked primarily since 1992.
James has worked at several universities over this time and has come to an appreciation that each campus has an identity and in that identity, there is a place for every student to find a home. Helping students and families navigate the path to affordability and value is rewarding. Part of our mission in the aid office is to support that student and family to a successful investment in degree attainment.
Financial aid work engages a balance of working with people along with an element of business as we work with federal and state regulation. The mix is challenging but finding that sweet spot where it blends together is rewarding. Colleagues working in this group have become very special in the mission and work that we share. While it is different on each of our campus's, networking across the state, the region and nationally is both work and personally fulfilling.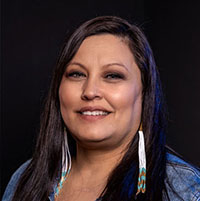 Lona Running Wolf (Iihkiinookoomii) M.Ed
Blackfeet Community College EPP Support
Little Big Horn College EPP Support
University of Montana-Western Faculty
Email: lona.runningwolf@umwestern.edu
Lona Running Wolf is Blackfeet, Haida, Little Shell Cree and was born and raised on the Blackfeet reservation. She is an enrolled member of a federally recognized tribe.
Lona has served in many capacities in education including a K-8 teacher, instructional coach, instructional leader, and curriculum development. She recently worked with districts across Montana in school improvement in her role at Montana Office of Public Instruction. She is currently a faculty member at University of Montana Western, assisting several tribal community college's educator prep programs in curriculum development and alignment with a cultural and trauma foundation.
Lona is passionate about helping American Indian students to tap into their ancestral roots to develop a strong sense of pride and self-identity to help them see themselves as Native Americans in a positive light. She believes the key to increase student achievement and retention is to increase positive self-identity. She is also committed to advocating for equitable education amongst American Indian students both in school districts across Montana and in the higher education settings that they will eventually venture to.
Lona has an Associates of Arts in Elementary Education from Blackfeet Community College, a Bachelor of Science in Elementary Education from Salish Kootenai College, and a Master of Education in Curriculum & Instruction- Triple Literacy from the University of Texas.
Bethany Hauer, M.A. (she/her)

Director of Student Success
UM-Western
Email: bethany.hauer@umwestern.edu
Bethany Hauer serves as the Director of Student Success at the University of Montana – Western in Dillon, Montana. She earned a Bachelor of Arts in Anthropology with a Focus in Archaeology and Native American Studies in 2008 as well as a Master of Arts in Anthropology from the University of Montana in 2011. Hauer has extensive experience working with Montana's American Indian/Alaska Native (AI/AN) populations. This has included creating partnerships with tribal colleges, conducting consultation on human remains repatriation and artifact management, and directly assisting AI/NA students with completion of college through mentorship and advocacy.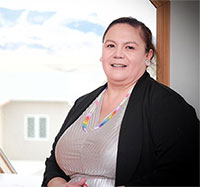 Cory L. Sangrey-Billy
Stone Child College President
Email: csangrey@stonechild.edu
Cory L. Sangrey-Billy the President of Stone Child College works to provide quality higher education programs to the Rocky Boy's Community while incorporating the Chippewa Cree Language, Culture and History. Cory is an enrolled member of the Chippewa Cree Tribe. She has been an employee of Stone Child College since November of 2001. Cory has experience in working as a Program Coordinator, six years and as the Dean of Academics, twelve years and has been the President for the past 4 years. Her main goal while leading Stone Child College is to make a positive difference in her community. Cory holds a Bachelor's degree in Computer Information Systems from Montana State University – Northern, a Master's Degree in Information Systems from the University of Great Falls and has completed work towards her Ph.D in Management from Walden University. Cory is fortunate enough to be able to work in her own community and to help shape the educational opportunities that are offered at Stone Child College while ensuring that they are quality programs that prepare students to succeed. Cory has experience in partnering and working with local, state and federal agencies with cooperative and grant funded projects. Cory also helps in partnering with other Tribal College and Universities' to bring opportunities to the students of Stone Child College. Cory is happily married to Cameron Billy and together they have two children, Payson and Presleigh Billy.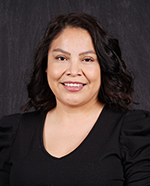 Sunny Day Real Bird
Director of American Indian Outreach
Montana State University Billings
Email: sunnyday.realbird@msubillings.edu
Sunny Day Real Bird serves as the Director of American Indian Outreach at Montana State University Billings. Sunny is an enrolled member of the Apsaalooke Crow Nation and a Gros Ventre descendant.
She holds a master's degree in educational leadership from Montana State University Bozeman, a master's in education curriculum and teaching secondary education in mathematics from the University of Oregon in Eugene, and a bachelor's degree in elementary education with a mathematics minor from Montana State University Billings.
Before her position at MSU Billings, she worked as Middle School Math Teacher at Ronan Middle School and also served as the Director of Indian Education for the Ronan School District. Sunny has strong background in data-driven education and consulting to make policy and funding recommendations to improve Native students retention and performance. During her years in the K-12 system, she's been selected as "Educator of the Year" by the Confederated Salish and Kootenai's Education Committee and was recently selected as the 2022 University of Oregon Sapsik'ʷałá Outstanding Community Service Award.
Sunny enjoys spending time with her son and daughter and traveling to visit family.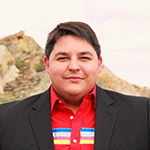 Brad Hall, EdD
Tribal Outreach Specialist
University of Montana-Missoula
Email: bradford.hall@mso.umt.edu
Dr. Brad Hall is a Blackfeet educator and historian who was raised on the Blackfeet Indian Reservation outside of Browning, Montana. He has committed most his career to improving education systems on the Blackfeet Indian Reservation, at the Heart Butte School District and Blackfeet Community College. His current appointment is at the University of Montana-Missoula as the Tribal Outreach Specialist. This role supports university efforts to increase access and services that provide Native students access to four-year degrees (and beyond) through pathways designed in collaboration with tribal colleges and high schools around Montana. Dr. Hall is graduate of Montana State University-Bozeman with a Bachelor's degree in History Teaching (2009). These formative experiences led him to pursue a Master's degree in Education (2012) and in 2018 his doctoral degree in Educational Leadership, both from Montana State University-Bozeman. Dr. Hall's outreach to other tribal communities has been vastly expanded through his presentations nationally and publications involving research, professional development for culturally-based pedagogical approaches, and leveraging cultural values to promote best practices in tribal, educational settings, and among community leaders from around Indian Country.