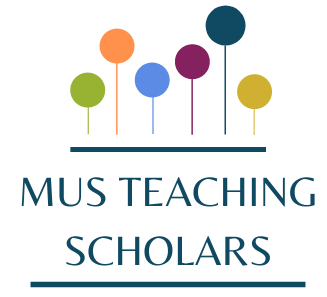 Program Overview
Each year, the Office of the Commissioner of Higher Education recognizes a select group of faculty at all stages of their careers who have made exemplary contributions to high-quality teaching and learning and who demonstrate commitment to making the transformative experiences of higher education accessible and achievable for a diverse student body.
The goals of the MUS Teaching Scholars program are to elevate excellent teaching and learning as the signature feature of an MUS education and to continuously advance the profound impact of high-quality teaching on individuals as they apply their talents and knowledge locally and globally.
As part of the MUS Teaching Scholars program, awarded faculty will design and lead faculty learning communities (FLC) around the annual MUS Teaching Scholars theme, contribute scholarship and reflections on teaching and learning, and participate in system-wide MUS Teaching Scholars activities such as a speaker series and a system-wide symposium on teaching and learning.