OCHE and MSU Billings partner to host statewide summit on student mental health in Billings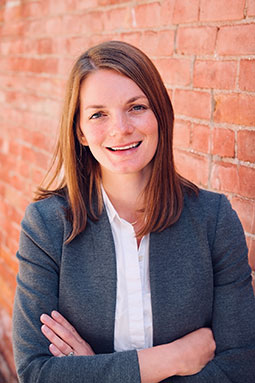 By Crystine Miller, Director of Student Affairs and Student Engagement
The Office of the Commissioner of Higher Education (OCHE) and Montana State University Billings are partnering with the MUS Suicide Prevention & Mental Health Task Force to host a statewide summit on student mental health in Billings on September 20-22. The summit, "Enriching Community Mental Health and Wellbeing," will spotlight emerging trends and best practices for improving student mental health and wellbeing and is intended to bring increased awareness of the mental health needs and challenges of the diverse student population the MUS serves.
In a national survey administered by the American Council on Education during the height of the COVID-19 pandemic, college presidents across the country reported that their number one concern on campus was student mental health and wellbeing. Those who work in higher education have seen firsthand the many challenges students face as they navigate the fallout from the pandemic and other recent events while attending school. Unfortunately, the number of students reporting mental health challenges has only increased recently. As noted in a recent review of mental health trends on campus, more than 60% of students surveyed at 373 campuses across the county met the criteria for one or more mental health problems.[1]One of the summit's goals is to bring attention to the specific challenges that college students in Montana face and facilitate statewide conversations about how to best support these needs.
Montana University System (MUS) leaders have long realized the importance of prioritizing student mental health. In 2015, Commissioner of Higher Education Clayton Christian formed the MUS Suicide Prevention & Mental Health Task, one of the nation's first university system task forces dedicated to supporting the mental health needs of college students. The Task Force brought together a diverse group of experts from across the university system to review current practices and policies and provide recommendations for improving mental health on campus.
Following an initial assessment of tools and policies across the system and multiple campus surveys, the Task Force created a set of 11 recommendations intended to support greater access to clinical services, provide education on mental health and wellbeing, and implement best practices in suicide prevention. More recently, the Task Force implemented You Matter MUS, a set of wraparound virtual services including mental health literacy training, a virtual referral service that helps students find health providers and specialists across the state, and a wellness platform that connects students to personalized goal setting, strategies, and local resources to support wellbeing.
The upcoming mental health summit builds upon the work of the Task Force and will bring together counselors, researchers, and specialists from across the state and the country to provide education, training, and best practices to a broad group of MUS and community stakeholders.
Dr. Sasha Zhou, leading mental health expert and co-investigator of the nationally recognized Healthy Minds Study, will serve as the keynote speaker for the summit, which will also feature Dr. Annjeanette Belcourt, Professor at the University of Montana, David Arnold, Vice President for Health and Wellness of NASPA, and Karl Rosston, Suicide Prevention Coordinator, Montana Department of Public Health and Human Services. Speakers will address the state of student mental health and wellness on campus in Montana and nationally, state suicide prevention efforts, the challenges of mental and behavioral health workforce development in a rural state, incorporating mental health practices in the classroom, and more.
As noted by MSU Billings Chancellor Stefani Hicswa, "We must transform our understanding of mental health from a 'fix-it' approach to a model that builds wellbeing into the fabric of our institutions and our campus culture, and we must do so in a way that recognizes the unique needs of diverse students."
I look forward to sharing an update from the summit in a future issue of MUSings. More information about the summit, including a complete list of speakers and RSVP links, is available at: www.msubillings.edu/enriching-community/.
[1] Lipson SK, Zhou S, Abelson S, Heinze J, Jirsa M, Morigney J, Patterson A, Singh M, Eisenberg D. Trends in college student mental health and help-seeking by race/ethnicity: Findings from the national healthy minds study, 2013-2021. J Affect Disord. 2022 Jun 1; 306:138-147.