First things First!
Click on your school to see how you can connect. Talk to your GEAR UP liaison and school counselor about GEAR UP services at your school!
You can go to College!
GEAR UP activities around the state may vary, but all services are designed to do two things: help you graduate and go on to some form of education after high school. People with degrees frequently have higher job satisfaction and can earn 40% more than adults without one. Click on the links question below to learn about opportunities that may be available at your school!
Opportunities to get Involved!
Student Success Agency - Get a Mentor

Virtual Campus Tours | Virtual College Fairs
Take Your Surveys
Did you go on a college visit? Tell us about your experience with the College Visit Survey!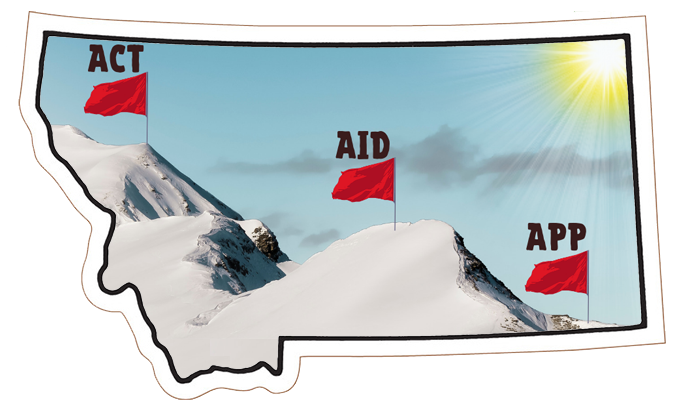 Financial Help
Scholarships
GEAR UP Seniors
FAFSA Completion Campaign

Decision Day
GEAR UP can pay for college orientation travel and fees. Ask your liaison!

Congratulations please take the

Graduate Survey to tell us where you're at!
Explore Colleges and Universities in Montana
Community Colleges
Private Universities